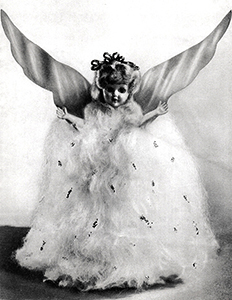 Materials Required:
AMERICAN THREAD COMPANY
"DAWN" BULKY YARN
2 ounces White
Aluminum Foil 20 inches x 16 inches for Wings.
Crinoline 10 inches x 8 inches for Wings.
Buckram 12 inches x 8 inches for Dress.
8 inch Doll.
1 pkg. each Glitter and Glitter Glue.
10 inches Gold Cord for Halo.
Dress: Cut dress section from buckram following pattern. Each square equals one inch. Cut skein of "DAWN" Bulky yarn in half, then cut into 3½ inch lengths. Place yarn vertically on buckram about 1 inch from lower edge and machine stitch yarn to buckram (leaving 1 inch free as shown on pattern for seaming). Have yarn comfortably full (about 6 strands to every ½ inch). With heavy comb or wire brush, brush strands of yarn gently until strands are all brushed through. * Place another row of yarn vertically on buckram about 1¼ inches above 1st row and complete in same manner. Repeat from * twice. Seam dress at center back with long running sts. Place dress over doll and seam shoulders. Dot skirt of dress with glue and sprinkle with glitter.
Wings: Cut wing section from crinoline following pattern. Cut 2 wing sections from aluminum foil. Place crinoline between foil sections and glue together. Attach in position.
Halo: With Gold Christmas Cord, fold a ½ inch loop and with "STAR" Mercerized Sewing Thread sew in place, fold another ½ inch loop and sew in place. Continue forming ½ inch loops until there are ten ½ inch loops. Sew securely, then attach to top of head of doll as illustrated.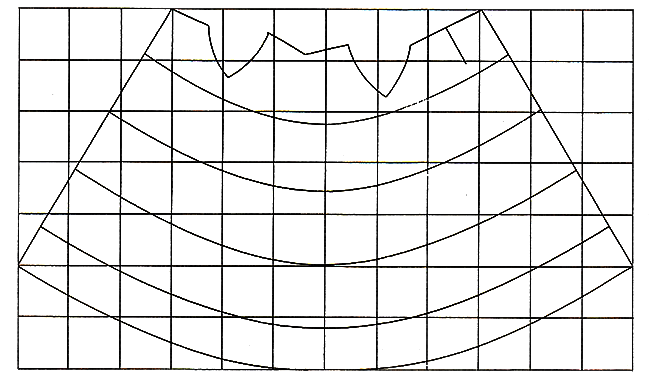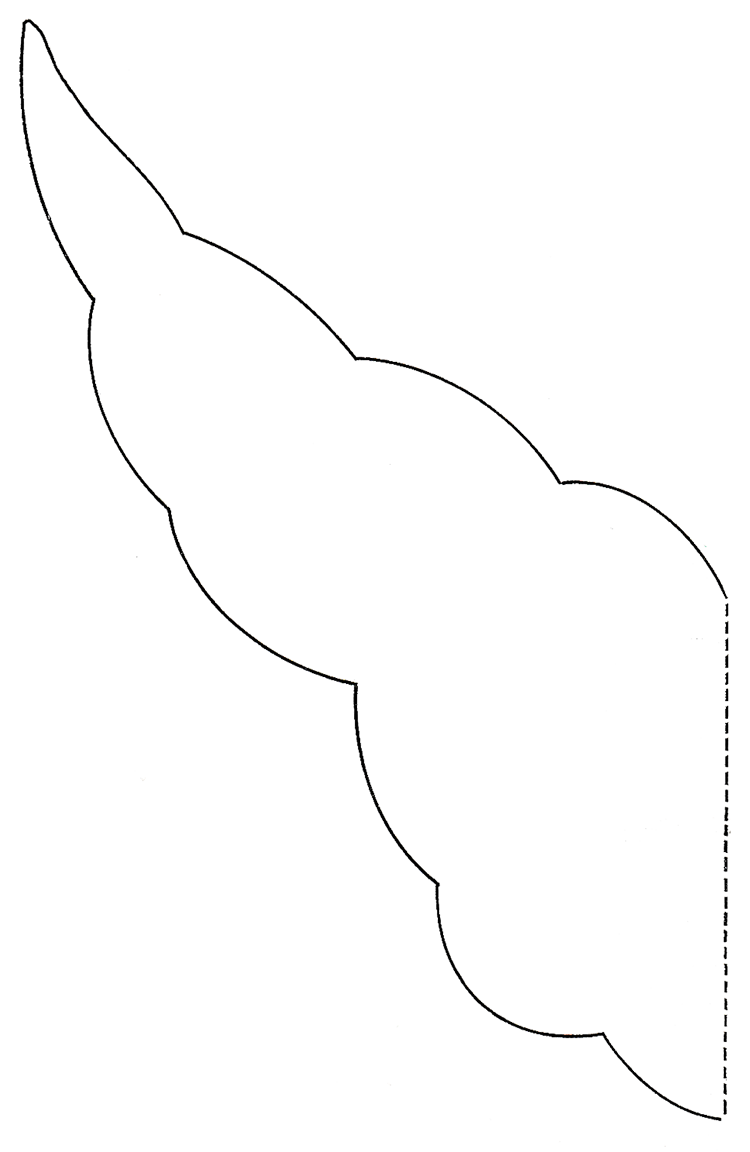 other patterns in leaflet: