Crochet is a traditional method of creating intricate crochet pattern designs and craft products using a simple hook and needle. Crochet is easy to learn and is a relaxing and enjoyable hobby. It's a favorite technique for many needleworkers, because its yarn stitches allow you to create beautiful home decor accessories from tablecloths and bedspreads to doilies and delicate edgings to warm and snuggly afghans. This versatile technique also produces fashion items such as vests, sweaters, mittens and hats, scarves as well as a myriad of adorable items just for babies.
While European crochet instructions are generally diagrammed, U.S. crochet patterns are written out, telling you which stitches to complete and in what order. Patterns will have an crochet abbreviation key that lets you know what each symbol means (for example, ch = chain stitch, sl st = slip stitch).
Crochet Thread
People first crocheted with wool yarn or fine cotton, silk, or linen thread. However, almost any fiber may be crocheted. Today people crochet items made of light and heavy cotton, acrylic and wool yarns, and plain and metallic threads. Crocheted material may have a smooth, shiny, fleecy, or nubby texture. Different colors and threads may be combined for interesting surfaces. People may also work in beads, sequins and baubles.
Crochet Hooks
Today, crochet hooks are made in a variety of sizes and materials. Crochet hook sizes can range from quite delicate for use with lace work, to fat and large which are great tools for beginning crocheters. Hook sizes can also vary from manufacturer to manufacturer, so it's a good idea to review a crochet hook size chart when starting a new project with a new hook.
Vintage Victorian hooks were handmade, usually with materials such as real ivory, brass, various woods, and other bone material. Most vintage hooks were ornately carved and that the more ornately carved crocheting hooks had a higher likelihood of being a wedding gift.
Crochet hooks have been traced back to the time of Jesus and were probably used as everyday implements of that time.
Surgeons typically include a crochet hook as one of the primary instruments when performing arthroscopic surgery.
Crochet Trivia
An early form of crochet was used in France and other Western European countries in the late 1700's.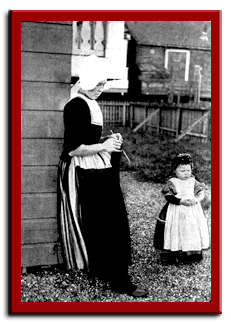 However, crocheting as we know it today did not become widely popular until the 1840's. At that time, books and women's magazines contained printed patterns for crocheted doilies, tablecloths, pillow covers, and edgings. Since the 1960's, people have explored the crochet technique and applied it to wall-hangings, window treatments, sculptures, and wearable art.
According to a study done by Research Inc. for Craft Yarn Council of America, 34 million women in 1994 crocheted or knitted. In 2002, some 38 million women do.
Although primarily thought of as a "woman's hobby," men are starting to crochet for its relaxing qualities and satisfying results. (Some men reportedly like to crochet because the stitches have a mathematical quality which leads them to artistic creations.)
Young children are taught the art of crocheting to increase their fine motor skills, aid in counting and instruction following, to bolster self-confidence, to introduce "quiet time," to learn a family tradition, and more.
Did You Know?
The word crochet means hook in French. An early form of crochet was used in France and other Western European countries in the late 1700's. Crocheting as we know it today did not become popular until the 1840's.
It is believed that the earliest crocheted projects were made by finger crocheting using fingers instead of the traditional crochet hook that we use today.