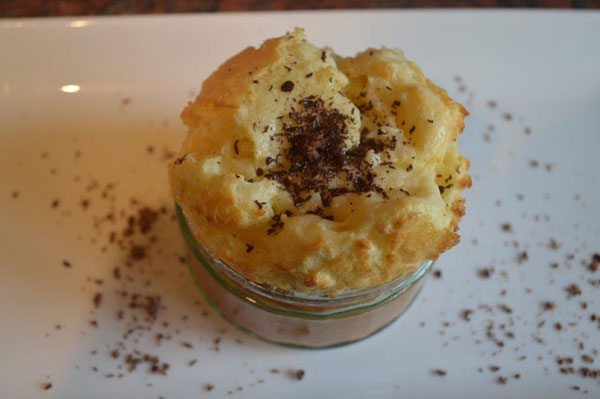 So delicious, so easy to make, so enjoy! These look quite spectacular as they rise and resemble soufflés – very impressive!
Serves: 4
Preparation Time: Less than 10 minutes
Cook Time: 15 minutes
INGREDIENTS:
3 oz coconut flour
2 eggs
2 oz granulated sugar
2 oz coconut flakes
1 tsp baking powder
4 tbsp heavy cream
½ tsp vanilla essence
1 oz dark chocolate, grated
1 tbsp butter
½ tbsp butter for greasing
METHOD:
Lightly grease 4 ramekin dishes. Heat oven to 180°C/350°F/Gas mark 4.
Cream the butter and sugar substitute together. Add the eggs and mix together gently, to avoid curdling.
Add the coconut flour, vanilla essence and baking powder, mix well to form a 'dropping' mixture.
Pour or spoon into greased dishes. Bake in the oven for 15 minutes.
Remove from the oven, and serve hot, with the grated chocolate over the top.