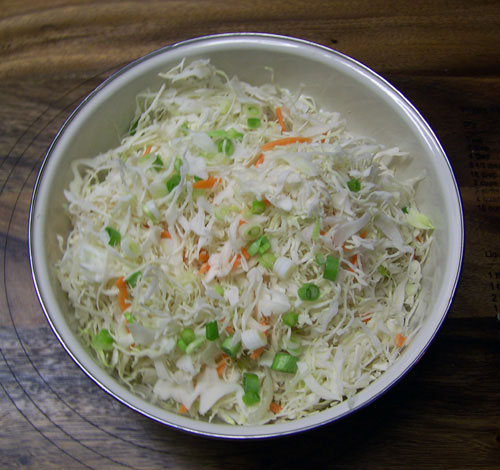 Coleslaw is the perfect summertime side dish. Made primarily from shredded cabbage with buttermilk or mayonnaise dressing, it is simply delicious.
Coleslaw is so versatile you can make hundreds of varieties by simply adding fresh fruits, vegetables and spices. It is a great companion for just about any dish including barbecue, fish, burgers, hot dogs, chicken and steak.
This recipe is a little different than a standard slaw as it calls for vinegar and mustard as well as scallions. The first time our family made this, we were worried it might have too much tang for our taste buds but it was delicious. We've since starting serving it more than our old fashion sweeter version.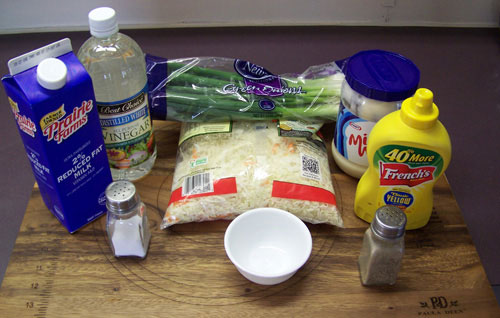 Ingredients
4 cups cabbage, shredded (about 1/2 head)
1 carrot, shredded
3-4 scallions (green onions), thinly sliced
2 Tbsp. vinegar
2 Tbsp. sugar
1-2 Tbsp. milk (or buttermilk)
3 Tbsp. Mayonnaise
1/2 tsp. yellow mustard
Salt and pepper to taste
Directions:
To reduce the mess and make quick work of the preparation, we started with a prepared package of slaw mix that contained shredded cabbage and carrots.
In a large bowl, add the shredded cabbage, carrots and ½ of the scallions. Toss to mix. Reserve the remaining scallions for garnish.
In a separate small bowl, combine sugar, mayonnaise and 1 tbsp. milk. Mix well.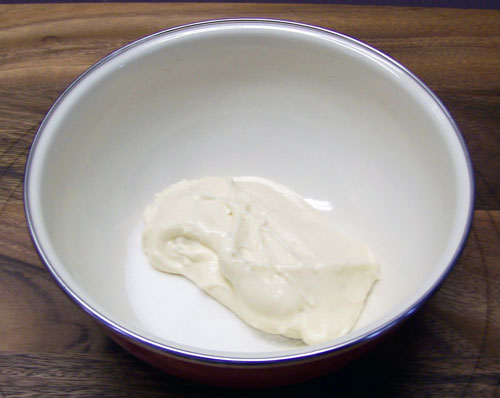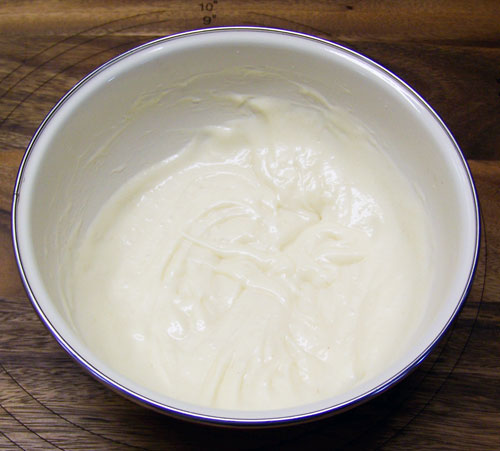 Add the vinegar, mustard, salt and pepper. Again, mix well.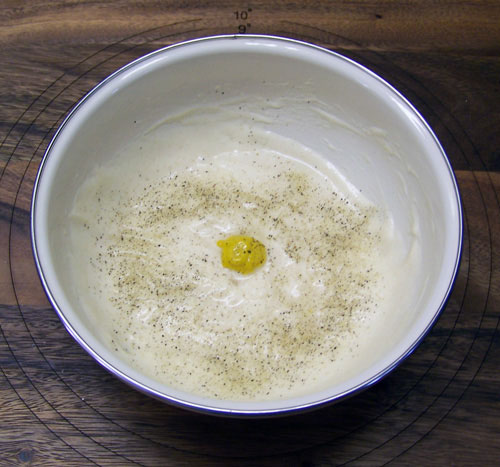 Pour over cabbage mix and toss to coat evenly. Garnish with remaining scallions.
Shown below with tilapia and hush puppies.