Coddle, sometimes referred to as Dublin Coddle is a traditional Irish dish made up of layers of rashers (fatty bacon) and sausage, sliced potatoes and onion. It is steamed or partially boiled and seasoned with salt and pepper (occasionally parsley too).
This recipe is a spin-off of the traditional recipe because my grandmother just couldn't help tweaking every recipe to ensure it had a touch of her Italian heritage. Personally, I think the traditional recipe would be better, but don't tell my grandma that! To give you an option, I'm including the recipes for both traditional coddle and grandma's Irish-Italian version.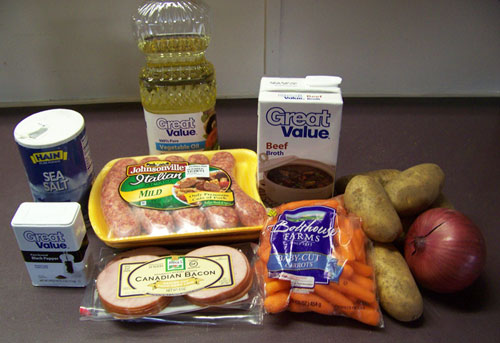 Irish-Italian Ingredients:
2 tbsp. vegetable oil
1 red onion, chopped
6 oz Canadian bacon
5 Italian sausages
2 carrots, sliced (about ½ cup)
4 Russet potatoes, thinly sliced
Salt and pepper
4 cups beef stock
Traditional Ingredients:
2 quarts water or pork stock
1 lb. pork sausage links (breakfast sausage links)
1 lb. sliced fatty back bacon
3 lbs. potatoes, chopped
2-3 yellow onions, peeled and sliced
Salt & pepper to taste
1 bunch parsley, chopped (optional)
Directions:
Preheat oven to 425°F. Chop meat and veggies.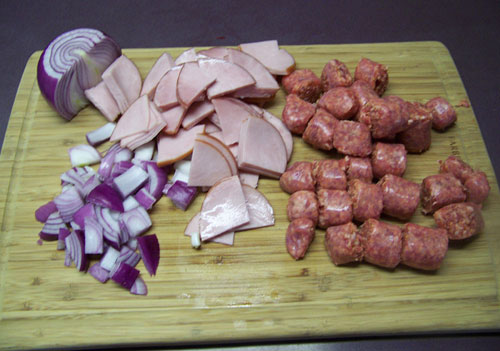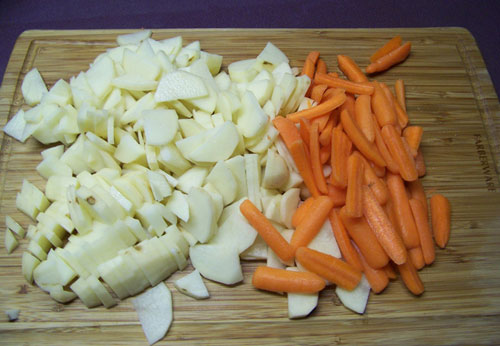 In a large skillet over medium-high heat, warm the oil. Add the onions and meat and stir well. Cook until meat starts to brown but not so long that the onions burn.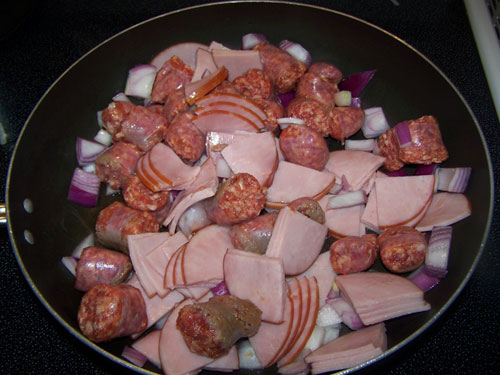 Transfer ½ the meat mixture to an oven-safe pan or casserole dish. Next layer ½ of the carrots then ½ of the potatoes. Repeat layering, ensuring potatoes are the final top layer.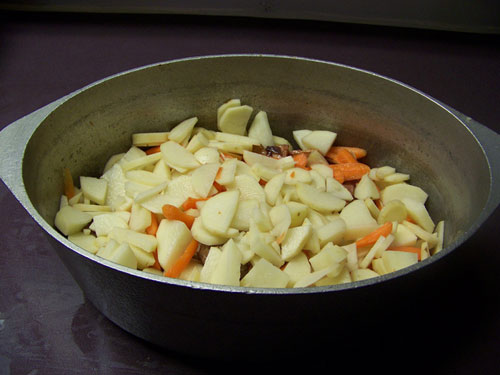 Season with salt and pepper.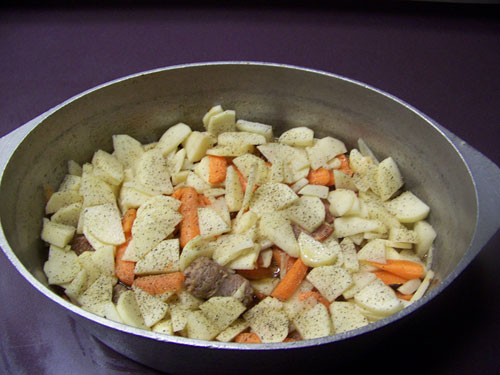 Add the stock and cover with a lid.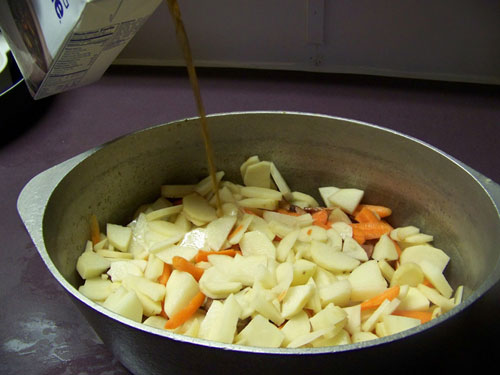 Cook for 45 minutes at 425°F then reduce heat to 350°F and cook another 30 minutes or until the potatoes are tender when pierced with a fork. Peek at the dish when reducing heat to see if it is getting dry. If so, add a bit of hot water to it.
Serve with Irish soda bread.