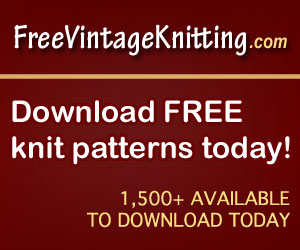 Please use this knitting needle conversion chart as a guide. Actual sizes may vary by knitting needle manufacturer.
Convert from Metric to US to UK and Canadian sizes for knitting needles.
Knitting needles have also been called knitting sticks, knitting pins, knitting wires, or simply wires or rods. Length and thickness of the needles vary depending on the type of yarn used and the type of fabric to be produced.
Download Printable Version Get Adobe Reader
KNITTING NEEDLE CONVERSION

Metric (mm)

US

UK/Canada

2.0

0

14

2.25

1

13

2.75

2

12

3.0

-

11

3.25

3

10

3.5

4

-

3.75

5

9

4.0

6

8

4.5

7

7

5.0

8

6

5.5

9

5

6.0

10

4

6.5

10 1/2

3

7.0

-

2

7.5

-

1

8.0

11

0

9.0

13

00

10.0

15

000

12.0

17

-

16.0

19

-

19.0

35

-

25.0

50

-