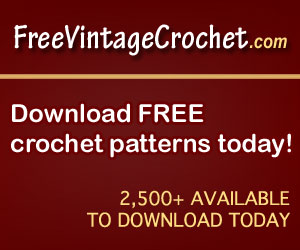 Please use this crochet hook conversion chart as a guide. Actual sizes may vary by crochet hook manufacturer.
Convert from Metric to US to UK and Canadian sizes for steel crochet hooks. Crochet hook sizes are generally chosen to match the thread thickness.
Thicker yarn needs thicker hooks. The hooks may be made of metal, wood, plastic, or bone.
Download Printable Version Get Adobe Reader
STEEL CROCHET HOOK CONVERSION

Metric (mm)

US

UK

3.5

00

-

3.25

0

0

2.75

1

1

2.25

2

1 1/2

2.1

3

2

2.0

4

2 1/2

1.9

5

3

1.8

6

3 1/2

1.65

7

4

1.5

8

4 1/2

1.4

9

5

1.3

10

5 1/2

1.1

11

6

1.0

12

6 1/2

.85

13

7

.75

14

-