Materials
Plastic Canvas: 1 pc., 3" round
Yarn: blue—1 yd.; green—1 yd.; orange—2 yds.; red—3 yds.; white—4 yds. (optional)
Cut out sections from plastic canvas round as shown on pattern below: Rainbow Bookmarker Page Holder.
Following the rainbow pattern in chart, stitch the rainbow on the uncut, solid, top half of the round. Stitching the bottom half in white is optional.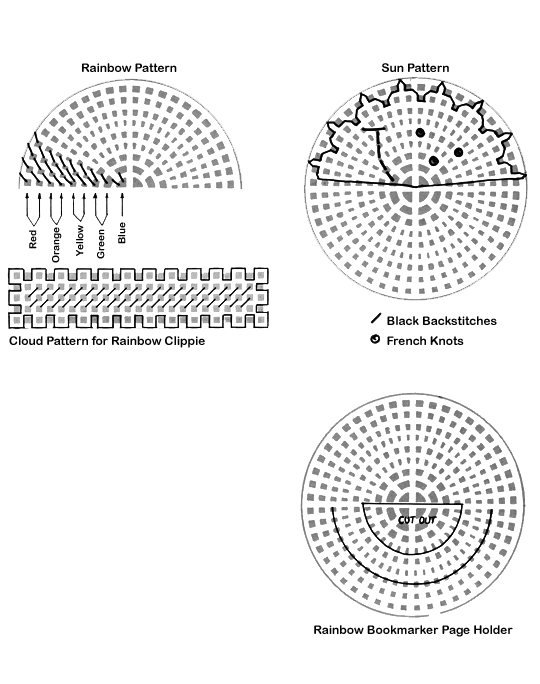 Other great patterns from Collectable Clippies:
Pattern © 1982 by Plaid Enterprises, Inc. Reproduced with permission from Plaid. PurpleKittyYarns.com is not endorsed by Plaid.