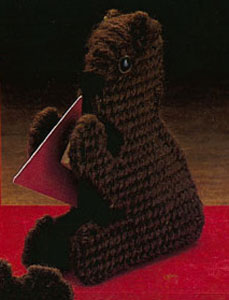 Materials
Plastic Canvas: 2 pcs., 3½" x 3½" each.
Yarn: Black—1 yd.; Brown—20 yds.
1 clothespin
2 brown animal eyes—7mm
Cut 2 body pieces and 2 ears from plastic canvas.
Stitch entire pieces with brown yarn, over­casting all edges.
Attach ears and eyes.
Assemble as directed in general instructions.
Overcast the nose with black yarn.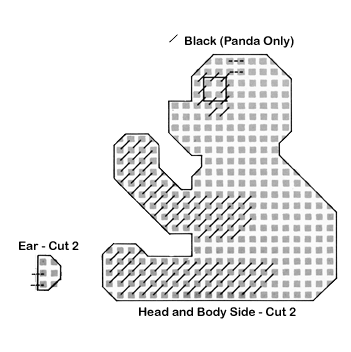 Other great patterns from Collectable Clippies:
Pattern © 1982 by Plaid Enterprises, Inc. Reproduced with permission from Plaid. PurpleKittyYarns.com is not endorsed by Plaid.