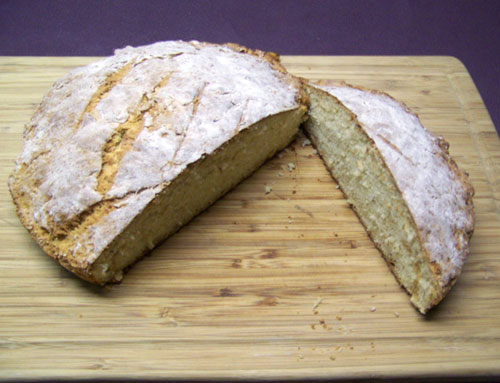 Irish soda bread, made with buttermilk, sour cream and caraway seeds is super simple to make. Made in a cast iron skillet, it's heavy bread and therefore excellent served with soup, stew or any dish where you may need to soak up natural juices or gravy.
There are many varieties of soda bread and the ingredients you can add to it are unlimited. Many people add raisins, orange zest and nuts to their soda bread. Some prefer to use yogurt instead of sour cream and up the amount of sugar to make it a dessert. And still some suggest replacing a portion of the buttermilk for whiskey which would give it more punch.
Our soda bread just has the basics and is not too sweet as it's meant to be served with stew. But no matter which way you make it, it's sure to be a filling, delicious dish.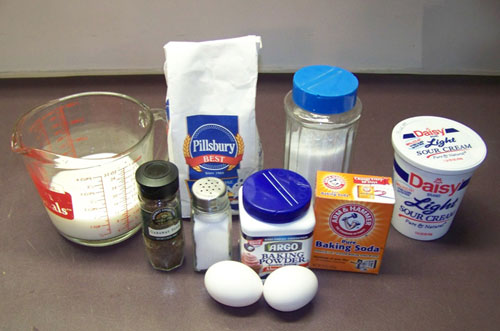 Ingredients
1/2 c. white sugar
4 c. all-purpose white or wheat flour
2 tsp. baking powder
1 tsp. baking soda
3/4 tsp. salt
1 tbsp. caraway seeds
2 eggs
1 1/4 c. buttermilk
1 c. sour cream
Directions
Preheat oven to 350° F. Grease an 8 inch cast iron skillet or round baking pan.
In a medium size mixing bowl, combine flour (reserving 1 tablespoon), sugar, baking powder, baking soda and salt.
Add the caraway seeds & mix with a spoon.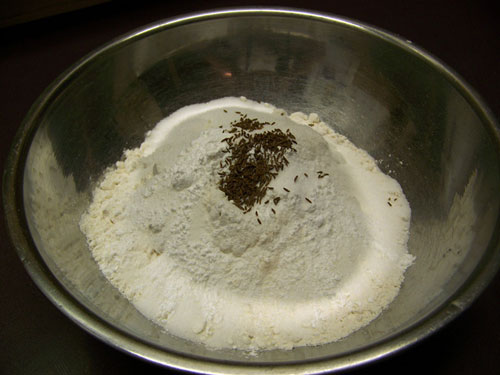 In a separate small bowl, blend eggs & buttermilk.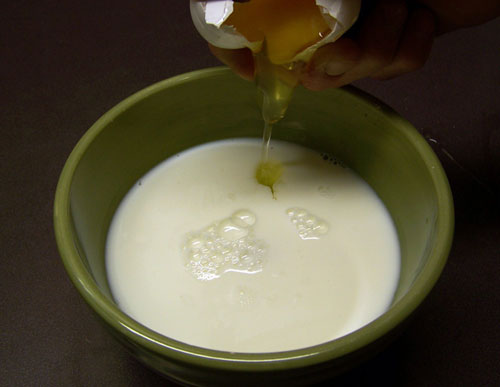 Add the sour cream & once again, mix.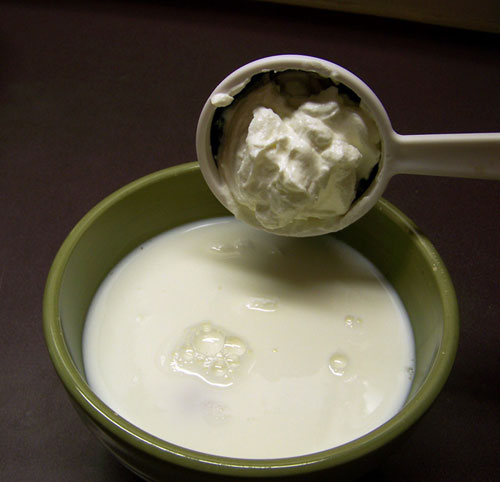 Pour the liquid mix into the flour mix & stir with a fork just until flour is moistened. Knead dough in bowl about 8-10 strokes. Do not over knead! Dough will be sticky.
Place the dough in the prepared skillet and pat down. Cut one or more 4 inch by 3/4 inch deep slit in the top of the bread. Dust with reserved flour.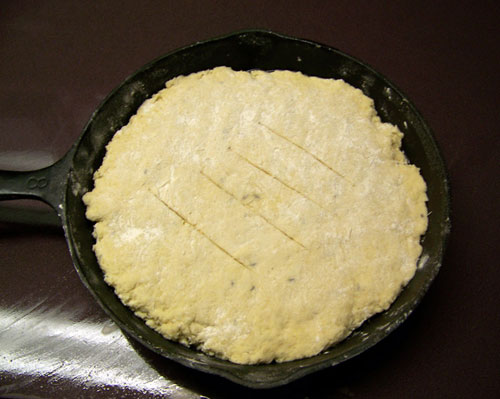 Bake for 65 - 75 minutes or until top and sides are brown and crispy.
Let cool slightly then turn the bread onto a wire rack to finish cooling.