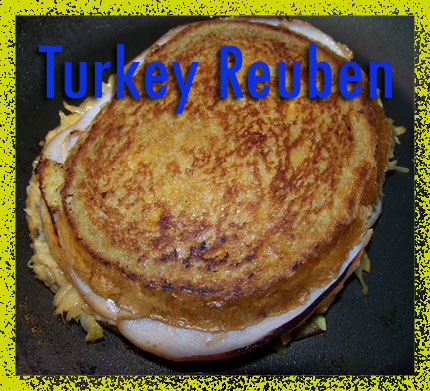 Traditional Reuben sandwiches are made with either corned beef or pastrami, sauerkraut, Swiss cheese and either Russian or Thousand Island dressing - all grilled between two slices of Rye or Pumpernickel bread.
This recipe is a variation from the traditional Reuben sandwich. It's called a California Reuben and uses Turkey instead of pastrami or corned beef.
If you don't like pumpernickel or rye bread, multi-grain bread is a good substitution.
If you'd like to try other varieties of the Reuben, here are a few suggestions:
Rachel Reuben: Uses coleslaw instead of sauerkraut.
Georgia Reuben: Uses turkey meat and BBQ sauce for the "dressing".
Blue Reuben: Uses blue cheese dressing
Grouper Reuben: Uses grouper fish and coleslaw instead of sauerkraut.
Vegetarian Reuben: Uses traditional ingredients except without meat.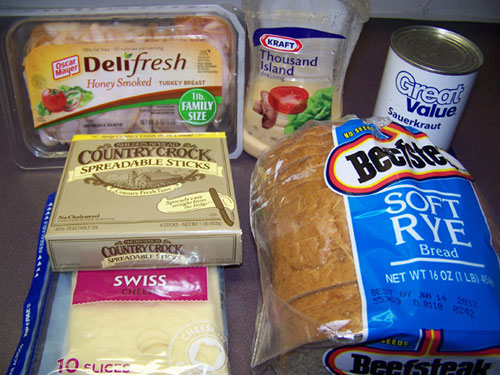 Ingredients (per sandwich)
5 oz sliced deli turkey meat
½ cup sauerkraut, well drained
1 tbsp. butter
2 slices rye or pumpernickel bread
2 slices Swiss cheese
2 tbsp. Thousand Island dressing
Directions
Set a stove burner to medium heat and place a small skillet on it. The goal is to warm the skillet as you would if making a grilled cheese sandwich.
While skillet is warming, drain the sauerkraut.
Next, using a paper plate or microwave safe bowl and a microwave, warm the turkey and sauerkraut for about 20 seconds.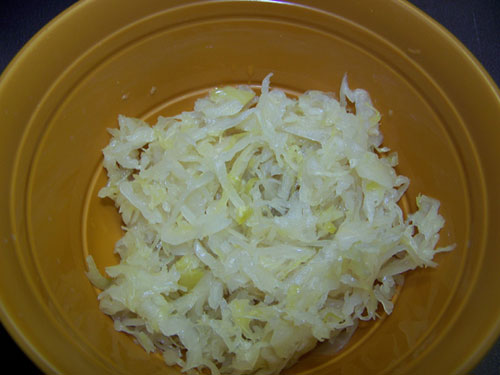 Spread the butter on one side of each slice of bread. Then spread the Thousand Island dressing on the other side of bread slices.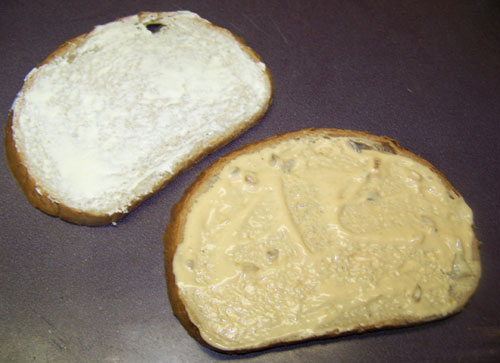 With the butter sides out, layer the turkey, cheese, and sauerkraut.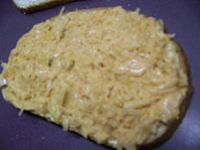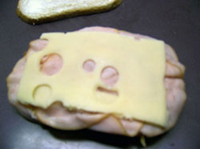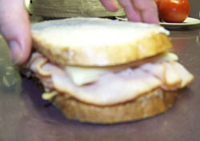 Once skillet is warm, add the sandwich and grill until cheese is melted and bread is a golden brown (about 2-3 minutes per side)