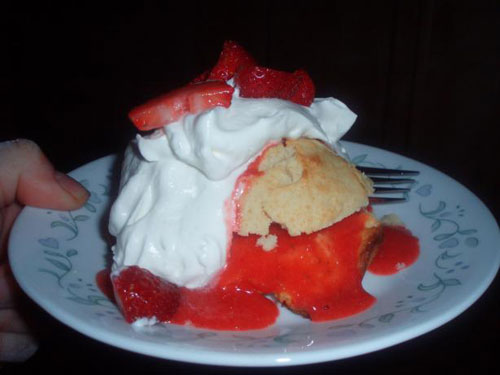 Whenever there are good strawberries to be found, this is the dessert that I default to. Its quick, simple to whip up, and chances are besides the strawberries, you probably have all the ingredients necessary in your fridge and cupboard to make this. This is very different than the Sara Lee pound-cake version of this dessert. The cake is more like a shortbread cookie than the soft, spongy, angel-food type, but I prefer this version myself.
You want to begin by adding the flour, baking powder, salt, brown sugar, and white sugar into your mixer (or into a mixing bowl, if you are using hand mixer). Mix this on low, or pulse, until crumbly. Then slowly drizzle in the milk until a soft dough forms that's able to be stuck together well enough to form the shortcakes.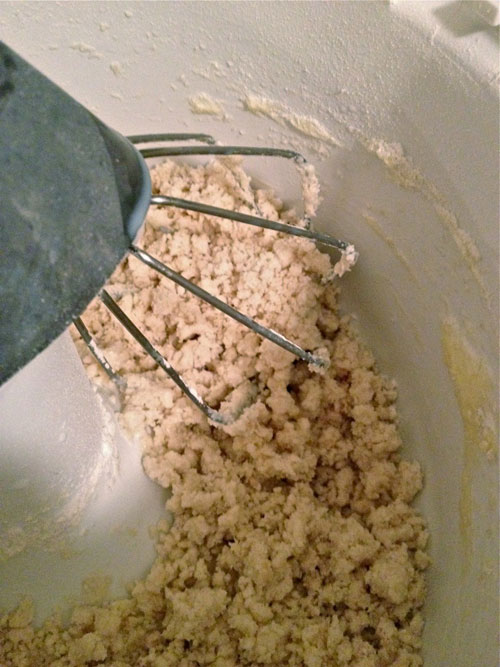 Now form them into shortcakes (basically just lumps of dough!) and bake on a greased cookie sheet at 450 degrees until golden brown. If you want to make a large batch of this, I have successfully pressed the dough into a 9x13 and baked that way, cutting into small squares to serve.
While the shortcakes are baking, make your strawberry sauce. Wash, core, and quarter a quart of strawberries. Take half of them and put them into a small food processor or blender. Add the ⅓ cup sugar and 1 tsp vanilla. Blend or pulse until a sauce forms and the sugar is incorporated into the berries.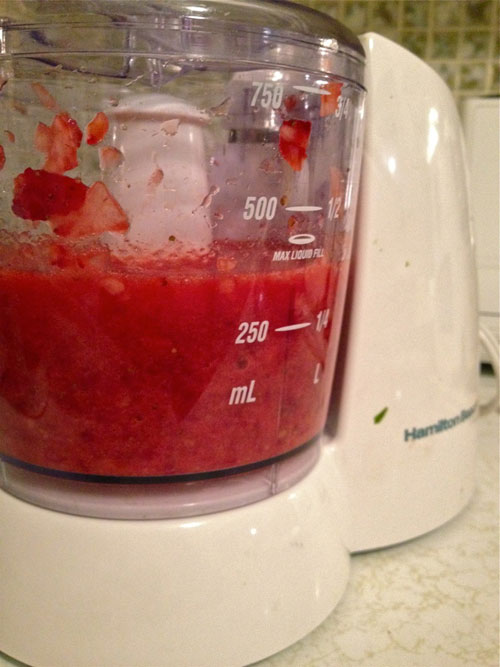 In another bowl, cold if possible, pour your heavy whipping cream. Beat until it starts to thicken, and then add the powdered sugar, vanilla, sugar, and sour cream. Beat until the cream is whipped to your desired thickness.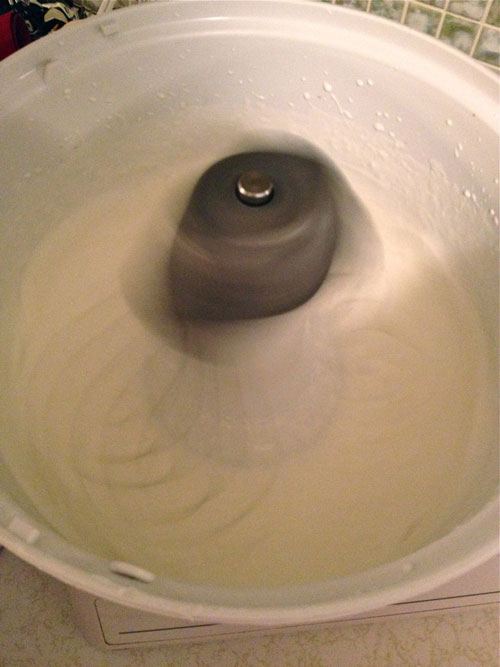 To assemble the shortcakes, place a piece of shortcake on the bottom (I often cut them in half to form a top and bottom portion). Add some berries and whipped cream and sauce. Top with the other piece of shortcake. Add more sauce, cream, and garnish with berries.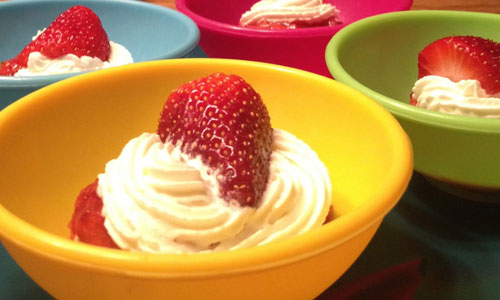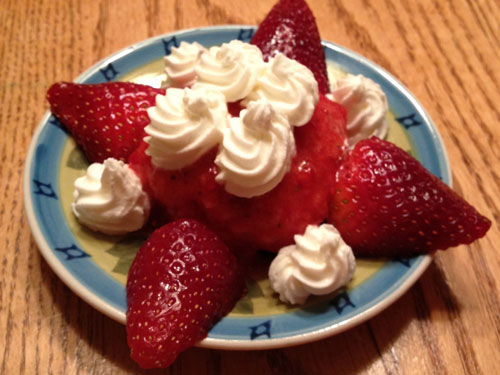 Strawberry Shortcake

Quick, easy, fresh, delicious dessert. Great for summer, or anytime you can get your hands on some good strawberries!
Ingredients
2 cups flour
1 TBSP baking powder
1/2 tsp salt
3 TBSP brown sugar
4 tsp sugar
1/2 cup butter
approximately 3/4 cup milk
1 quart strawberries
1/3 cup sugar
1 tsp vanilla
1 cup heavy whipping cream
1/4 cup powdered sugar
1/2 cup sugar
1/2 tsp vanilla
1/4 cup sour cream
Instructions
1. Combine flour, baking powder, salt, brown sugar, butter, & 4 tsp sugar. Mix until pea-sized chunks form. Slowly add milk, pulsing your mixer, until a soft dough forms.
2. Drop in small heaps onto a greased cookie sheet and bake at 450 until golden brown.
3. While shortcakes are baking, wash and quarter strawberries. Place half of them into a food processor or blender. Add sugar and vanilla and pulse until liquefied.
4. Beat whipping cream approximately 2 minutes, and then add powdered sugar, 1/2 cup sugar, vanilla, and sour cream. Beat until desired thickness is reached.
5. Build shortcakes by cutting in half if desired, and placing berries and some whipped cream in center, place top half of short cake on top, and top with more strawberry sauce, whipped cream, and berries to garnish.
Details
Prep time: 20 mins
Cook time: 11 mins
Total time: 31 mins
Yield: 8 servings