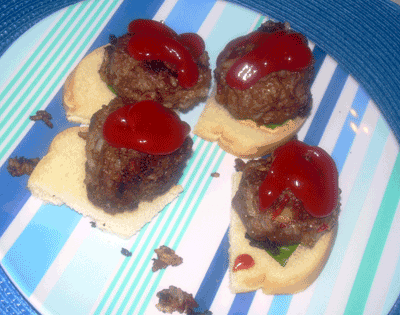 Those attending Halloween parties expect the food to be, well, different. This Halloween why not prepare Maggot Balls, a dish sure to gross out your guests.
These meatballs are easy to make and the recipe can be adjusted to suit your family's tastes. The rice makes it appear there are maggots crawling through them. If you have plastic bugs that you can place on the serving plates, it will seem even more gruesome.
Ingredients
½ cup cooked white rice (or "maggots")
2 pounds of ground beef. You could also use other ground meat if you like
8 ounces of shredded cheddar cheese
1 small diced onion (optional)
1 red pepper (optional)
3 cloves of garlic – minced (optional)
12 fresh basil leaves
6 slices of toasted bread (your choice)
Ketchup
Salt and pepper to taste
Olive oil to sauté the meatballs
Dijon mustard (optional)
Wooden skewers (optional)
Directions
In a small pot with a lid, add ¼ C rice to ½ C of boiling water. Put the lid on and simmer on very low for approximately 12 minutes. Remove from eye and let stand. Rice should absorb all the water. If not, pour off any excess water and put the top back on.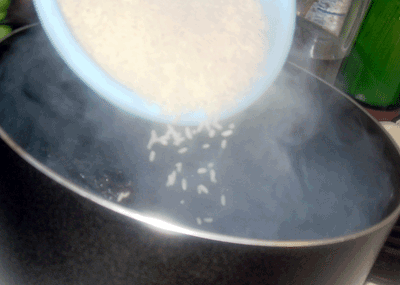 While the rice is cooking start dicing the onions, mincing the garlic, and dicing or chopping the red bell pepper.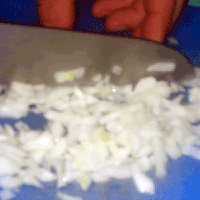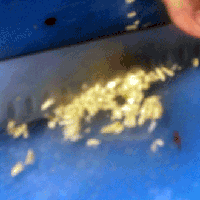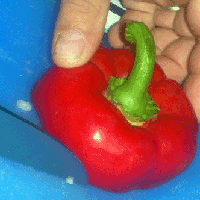 Next you want to put your ground meat into a large bowl. Add the cheese, onion, garlic and red pepper into the ground meat.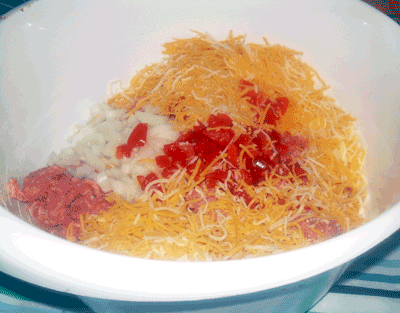 Next, mix the ingredients with your hands.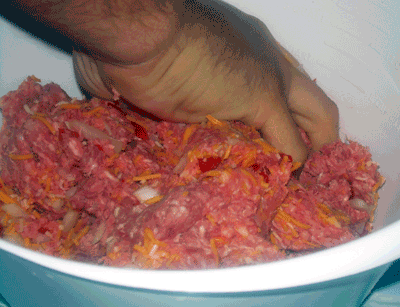 Roll the ground beef mixture into small balls about the size of golf balls.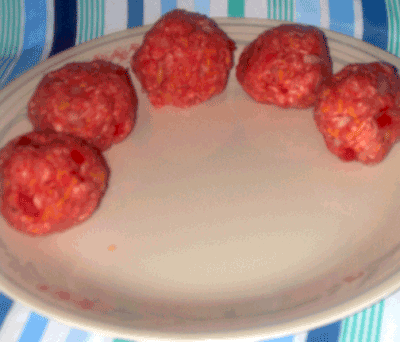 Place the cool, slightly dried rice in a bowl. Using your hands, add a bit of rice to each meatball and gently knead, reforming the meatball.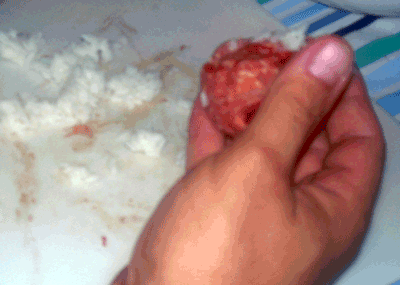 If the rice doesn't want to stick to the outside, it isn't dry enough. Let it air-dry a bit longer and pat some rice on the outside as you reform the meatballs.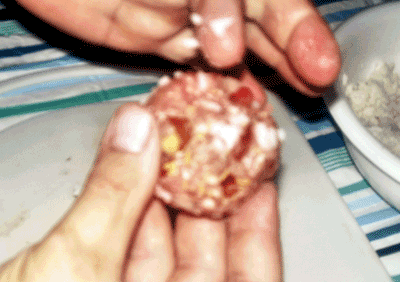 Add oil to a sauté pan and heat it to medium high. Add meatballs.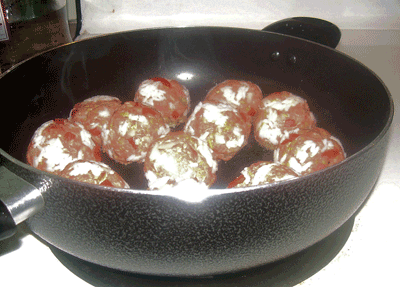 Cook the meatballs, about 5 minutes per side, until they are browned and cooked to medium-well on the inside.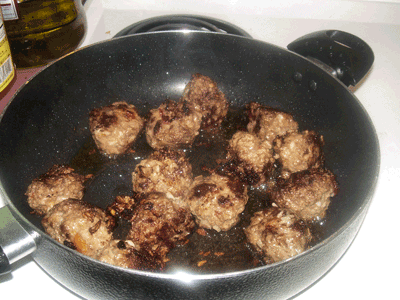 Toast the bread and cut it into squares. Add one basil leaf to the bread and then add the meatball. If the meatball won't stay in place, you may want to use a toothpick or skewer. Place the meatball on a platter and add ketchup.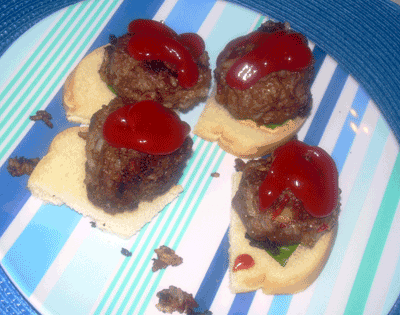 You can decorate your plate using plastic bugs or clumps of maggots, erm, rice. Enjoy!