Knowing how to make perfect Christmas candy is all about the "knowing", so it is best to get your "knowing" in gear for the upcoming holdidays so that you can be ready for candy perfection that will delight family and friends. Start with the fundamentals of how to make the candy, and this is done by going to square one, which is all about the sugar. It's sugar that makes any recipes for candy the perfect confectionary.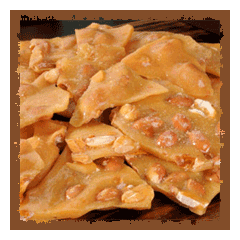 But what exactly is it about sugar that makes it so unique? The crystals that make up the sugar are a solid mass when left out in the room, but dissolve when they are placed in water. So, all candy making begins here, in the formation of a clear sugar solution. Heat the sugar crystals at the correct temperature and sugar will start to boil. When the sugar starts to boil, a chemical reaction takes place inside the sugar itself, as the crystals start to break down into separate molecules. But not to worry, each and every molecule will be accounted for later on when the sugar starts to cool off and everything reassembles itself into a hardened form once again. This step is the centerpiece of every piece of candy that is made.
In order to make certain that the candy you give to family and friends is the best that it can be, you need to take the time to comprehend what kind of care you need to put into the making of your candy. What follows are some general guidelines into the caring and storing of your sweets:
Even though it seems like there are many ways to make candy, there are in reality only three main classifications of it. Below are the categories of candy, which can be mixed and matched into numerous varieties.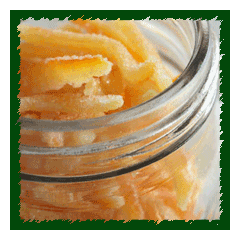 Hard candy is the most common, and it contains the most sugar. Along with sugar, these candies can come in a variety of both colors and flavors. Peppermint and other mint flavors are the most popular and well-loved of the hard candy family. Rock candy also falls under this category. Hard candy needs to be stored in places that range from ten to twenty-one degrees Celsius, with no more than a 40% relative humidity.
Softer candies are the next category, where you will find your nougats, jellies and marshmallows. While sugar is the main ingredient, there are also some other minor ingredients that will not become a complete solid like actual sugar will. These need to be in places that are from twenty-four through twenty-seven degrees Celsius, and a relative humidity that stays within the 40% to 45% range.
The final classification of candy have a lot of other types of ingredients that don't depend a lot on sugar itself. Here are the fudges, chocolates, nuts and raisins smothered in chocolate, as well as caramels and a host of others.
Storing this category of candies can be a task in itself. Caramels do best in the twenty-one through twenty-seven degrees Celsius range, and chocolate thrives in the sixteen through eighteen degrees Celsius range. Both need 50% relative humidity, however. You'll want to pay close attention to how you store your candies so that you get optimum taste and texture when you go to devour them.
How much moisture gets into your candy will determine how it is stored and how long it will last, if at all.
Christmas Candy Recipes
Candied Orange Peel
Coconut Fudge Balls
Fantasy Fudge
Holiday Mint Fudge
Mrs Santa Claus's Favorite Meringue Candy
Peanut Brittle
Peppermint Brittle