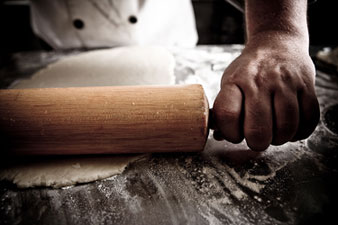 What You Need:
½ C butter
½ C cold water
1 ¼ C flour
¼ tsp baking powder
¼ tsp salt
How to Make It:
Melt the butter, add the water and mix in the dry ingredients to make a smooth dough.
Roll on a floured board.
Cut in two pieces slightly larger than the pie pan.